Many candidates choose to teach as their profession with utmost passion. The reason is that they might have seen their parents or any other relatives as teachers right from the childhood. Otherwise, they might also have inspiration from one of their teachers at school. There are also individuals, who take up teaching as a professional mainly for the leave flexibilities available. Also, it is the only position, where individuals get summer vacation with salary. Of course, most private schools will not pay any wage during summer vacation to their teachers. If you are confused whether to choose it as your profession or not, here is some information to help with your decision.
Why Choose to Teach as Your Career?
Teaching is an exciting profession, and it dramatically suits some individuals. Here are some of the reasons to choose it as your profession: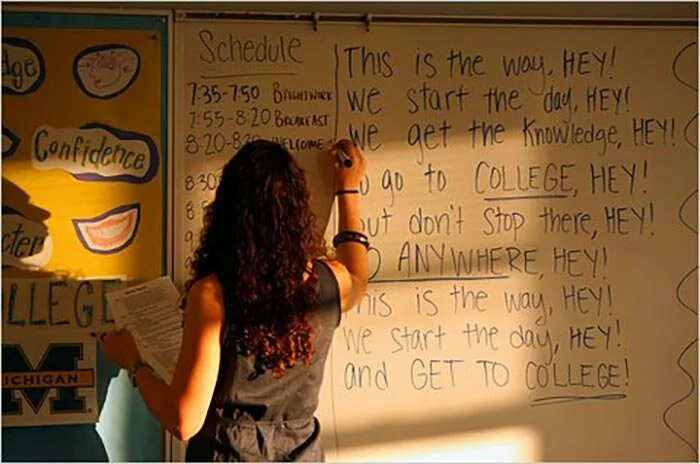 To shape the future generation:
Apart from teaching a subject or subjects, a teacher has the enormous responsibility of nurturing the minds of next generation of the society. Problem-solving ability and thinking skills are the essentials of successful learning. As a tutor, you have the opportunity to create exciting and innovative lessons that teach young minds about reflection, teamwork, and good habits of mind. There can be nothing remarkable in your life, rather than young minds learning life-lessons from you. Your role does not stop with teaching based on the syllabus; you have excellent opportunity to teach life lessons for the young minds.
Get different experience every day:
Children are always engaging. Even, if you teach teen children, you will learn many life lessons in your teaching career for sure. Each day will show you new lessons that you learn from your students. In addition to teaching them, you will also learn new things. The different experiences you get every day at school make your career more engaging and exciting.
Teaching a subject helps you learn the branch of learning as well:
You can never learn a speciality better than when you begin preparing students for it. The reason is that you will start your first day of teaching with utmost confidence in your knowledge. But, when you face the questions from children as doubts, it will automatically create an interest in you to dig more into the subject. It means that it will widen your knowledge on your favourite topic. In short, teaching will help you learn more.
Be a part of the community:
To become a teacher in India as you know, you should complete your B. Ed course. Not just government teaching positions, most private schools also require teachers to be B. Ed holders. You can take up the B. Ed course in distance education even after starting your teaching career. You can begin your career with KG classes in a school near you. At the same time, you can do your B. Ed. It means that you will gain both education and experience at the same time.
By becoming a teacher, you can be a part of the community as well. Yes, schools do not operate in isolation. They serve the community around them. Being a teacher is something more significant as you will have a lot of community interactions. For instance, you will have to converse with parents, educationists, and even educational agencies. When you gain the confidence that you are making fruitful changes in the lives of your students, it will bring a positive difference in your life.
Conclusion:
So, by all means, teaching is a rewarding, engaging and even a good paying career. Further, you will get more holidays, and you can reach home early as well. In addition to all these factors, your passion towards mentoring is something highly essential to consider before you chose this career.